1. What is Affiliate Marketing?
There are numerous definitions available on the internet for affiliate marketing. But according to Mr. Pat Flynn, Affiliate marketing means selling third party products or services through various digital platforms. You will receive a commission on the sale of the product on the affiliate program you have chosen.
Mr. Pat Flynn is the richest affiliate marketer in the world. According to sources, his monthly income via affiliate marketing is above $53,000. Everyone wants to generate passive income via affiliate marketing but don't know how to do it. So after reading this blog you will understand the meaning of affiliate marketing.
2. Why Affiliate Marketing?
It is the most trending topic to earn money right now. People are earning lakhs of rupees via affiliate marketing. The easiest way to promote online via various digital platforms. You don't have to create your own product. You can easily work from anywhere to promote the product.
Nowadays, every online education platform is running an affiliate program. You get a commission of 40 to 50% for selling the product.
Big companies like Amazon, eBay, Click bank, Shopify, and many more companies run an affiliate program. They offer a free affiliate program to everyone to increase their sale and also give you a huge amount of commission.
3. Top 3 Affiliate Marketing Strategies for Beginners?
Select the right Affiliate program:
Selecting the right affiliate program is very difficult sometimes because you have to do a lot of research. Before joining any affiliate program you should always understand various characteristics that are as follows:
1.

The affiliate program should be free to join:
Most of the affiliate marketing programs are free to join, they will never charge you a single amount of money.
My personal recommendation is never to join an affiliate program that will ask you to pay a membership or fee or require any other form of payment. Because most of them are frauds, which are just after getting your money. After if they got enough money from various people they will close their site and take you all money.
2.

Is Company is providing identification:
There are multiple organization who doesn't provide any identity proof to their customer because they are just a short-term company which will make money out of it.
3. Is the company is providing enough commission:
If you are a beginner with affiliate marketing you should always start with a decent amount of commission for practicing how affiliate marketing works. Now, if you have marketing skills and various social media platforms where you can easily promote their product and you have a huge number of audiences then definitely look for high commission affiliate marketing.
These are the three points everyone should remember before starting affiliate marketing.
Select the right niche to promote Affiliate Program:                       
There are various social media platforms where you can promote affiliate programs such as Facebook, Instagram, YouTube, Blogging, Quora, Twitter, Emails, online events, podcasts, Linkedin, etc.
1. Facebook :
Facebook is the best place to promote affiliate marketing. Because around 2.5 billion users use Facebook every month. For example, if you have a Facebook page you can easily post any product with an affiliate link and write an article about it.
Another way would be through Facebook ads. Facebook ads are the best way to promote because you can easily target your audience based on the product. You can advertise your product with Facebook ads. Through this platform, anyone can create an ad campaign and target their audience based on their interests.
2. Instagram :
Instagram is a very powerful tool for generating income. Let's take an example I am a fitness trainer so I can easily promote healthy products such as protein powder, fitness kit, and many more products and services.
If you have a good budget you can also collaborate with Instagram influencers to promote your affiliate product or you can also put it into your Instagram bio for promotion. Apart from this, you can also run Instagram ads for promoting your product.
3. Blogging :
If you are a writer and write great blogs and get organic traffic on your blog Then blogging is the easiest way to promote affiliate products because you can create content about a particular product and easily promote the product via blogging. Also, google ads play a major role while promoting a product.
4. YouTube :
Creating great content on youtube always help you to promote the various product. There are two ways you can either review the product and share your personal experience and promote it or you can advertise your product via youtube ads.
For example, you can create a video about the best shoes on amazon and then put your Amazon affiliate link in the description.
As well as quora, emails, online events, Twitter, LinkedIn, and podcasts are also a good platform to promote affiliate marketing. But the majority of people uses Facebook, Instagram, blogging, and youtube are the best among all to promote and doing marketing to generate leads to customer.
Webinar based Affiliate marketing strategies :
The webinar is the most successful way to promote any brand product. They are becoming more popular these days. In webinars, you can easily take the audience through the process involved in using a product, which has benefits and other important things related to the product.
You can easily educate your customer via webinar by telling more about the product and let them know how to sell it. Most importantly you can also give them a recording video of the webinar for generating leads and you can easily target them via email marketing or Google ads in the future.
The webinar is the best practice to sell your product as an affiliate because customers can easily become trustworthy while attending a reputable webinar.
For example, there is a company called Bizgurukul. It is a company which relies on affiliate programs before selling the product they always host webinars for their customer to believe in them this makes an easy task for every individual.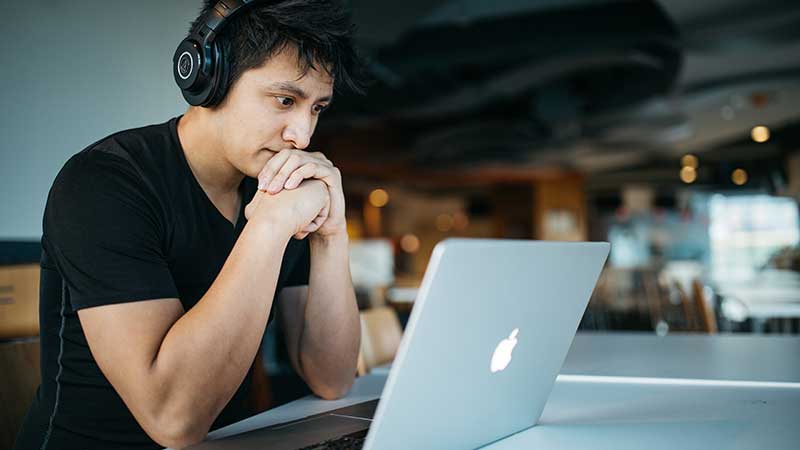 Top 10 best affiliate platform for a beginner :
Amazon

Linkshare

Warrior plus

JVZoo

Shareasale

Fiverr

digistore24

eBay
There are 1000+ affiliate programs you can start with but these are the best for beginners who wants to know more about the affiliate program.                 
In nutshell, To start with affiliate marketing first learn what is marketing? because it will help you to promote your product easily.
I hope, it helps.
FAQ:
1. What is affiliate marketing?
Affiliate marketing is part of digital marketing where you generate passive income via selling third party products. For example, Amazon also uses affiliate marketing to sell their products.
2. How can I start affiliate marketing?
To start affiliate marketing you have to choose your particular domain for promoting affiliate links it may be via blogging, youtube, or any other social media platforms.
3. Can you really make significant money using affiliate marketing?
If you're a beginner then it may take time to earn money from affiliate marketing. But if you have any platform where you have a huge audience then it may be the best way to promote affiliate links.
4. How much money do you make doing affiliate marketing?
I have seen many people make around 50,000 per month to 1,00,000 per month via affiliate marketing. It all depends on how you promote the products in order to generate sales.